---
Stratified glass for general safety Evo.Safe
SAV2000 Armour-plated glass installations make our homes a highly protected environment in cases of shattering glass: The plastic sheet inserted within the glass "captures"all flying glass created during breakage avoiding in this way any type of injury which may occur.

UNI EN 12600 EUROPEAN REGULATION establishes that impact performance be calculated by following an efficiency test called pendulum test. It consists in launching a semi-rigid object against the sheet simulating in this way a human corpse impact.
Classification
The classification provides for the distinction between fall height and breakage type.
Fall Height:
1) 1200 mm
2) 450 mm
3) 190 mm
Breaking Type:
A) splitting with separate fragments (glass-coated, thermally hardened, chemically hardened);
B) split with split fragments (laminated glass, armored, film ricotta);
C) disintegration into small particles (thermally tempered glass).
Some examples
A laminated glass is classified as 1B1 if it resists impact from a fall height of 1200 mm without allowing penetration.
A layered glass is classified 2B2 if it resists impact from a fall height of 450 mm without allowing penetration.
A thermally tempered glass is classified as 1C1 if it resists impact from a fall of 1200 mm without breaking.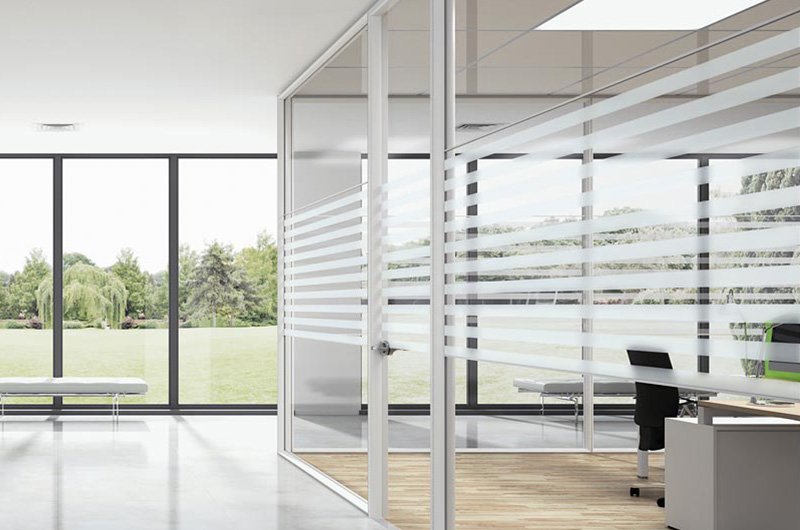 Advantages of laminated glass simple safety
Insulating characteristics integrated to the anti-lesion ones;

This type of glass should be used where there is a great injury incidence ( showers, door windows) especially where children are present or where mid-air falls are probable.